Ballast Water Management
With a Bawat ballast water management system (BWMS) you get a solution you can trust. One that offers proven technology that you can rely on - in all conditions – with market leading OPEX.
The Bawat ballast water treatment system (BWTS) is easy to install and simple to operate. It is built from off the shelf components, with no chemicals, no filters and no UV. It is the only BWMS based on pasteurization (heat-based) and is both IMO and US Coast Guard approved. 

SIMPLE, PROVEN, EFFICIENT, SUSTAINABLE and RELIABLE!
We offer Ship installations new build and retrofit, Mobile solutions and Ballast water as a Service.
Read our company brochure to get an overview of what ballast water treatment solutions we offer.
Want to be an investor? Bawat went public in spring 2022 learn more on our investor site.
Meet Bawat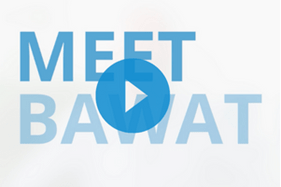 Watch the Bawat video: Bawat's CEO Marcus Hummer introduces you to the company. 
Bawat BWMS is based on unique patented heat-based technology to treat ballast water. The heart of the Bawat ballast water treatment system is the pasteurizing unit. The combination of temperature and retention time ensures efficient elimination of all living organisms which helps the protection of the ecological balance of ports and oceans. Bawat works for creating optimal technologies for ballast water management that meet the environmental regulations at sea.
Bawat's revolutionary one pass solution works for all water types and temperatures, anywhere in the world, ensuring complete D2 and USCG compliance. See how the Bawat technology works.
Any questions see our FAQ-page and get answers, or please fill in the contact formular at the bottom of the page.